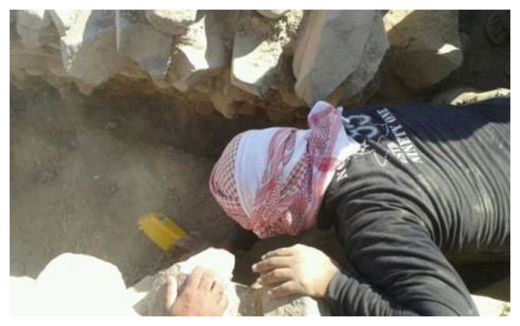 While building a new border check post in the northern coastal Aswad province of Oman, the squad of Royal Oman Police (ROP) discovered ancient artifacts, settlements and tombs dating back to 2000 BC.
Once the ROP team reported the discovery of the ancient graves in Aswad's Shinas town, the crew of Sultan Qaboos University graduates and trained Omani archeologists began exploring the location, Gulf News reported on Monday.
According to the Ministry of Heritage and Culture official, the remains from ancient settlements, which include a brass necklace, body, daggers, needles, arrow heads, knives, local and imported beads, belonged to 1900 BC-1100 BC era.
"The team has unearthed a settlement and an archeological cemetery that dates back to 2000 BC, which is also called the Wadi Souq period," a ministry official said.