Bulgaria's National History Museum will put on display about 10 000 "extremely valuable" archaeological finds and artifacts.
The finds in question were seized from a treasure hunting and antiques trafficking crime group back in 2004, and are now being transferred from the Sofia City Prosecutor's Office to the ownerships of the National History Museum in Sofia.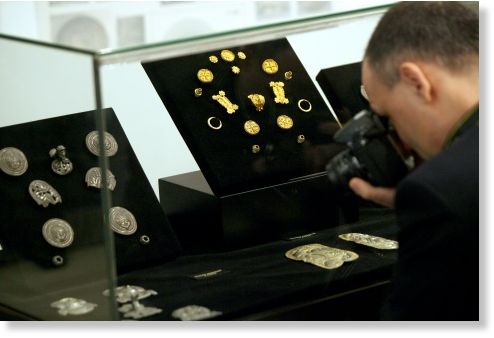 They feature archaeological items from various ages - from prehistory all the way to the 20th century, the Bulgarian National History Museum announced.
Some of the more interesting treasures to be put on display include:
22 silver coins from the rule of medieval Bulgarian Tsar Mihail Shishman (1323-1330 AD);
154 silver coins minted in the northwest of the Second Bulgarian Empire in the 14th century, as well as Venetian and Serbian coins;
56 silver coins minted by the last ruler of the Second Bulgarian Empire before it was conquered by the Ottoman Turkish Empire - Tsar Ivan Sratsimir, who was killed in 1396 AD by the Ottomans.