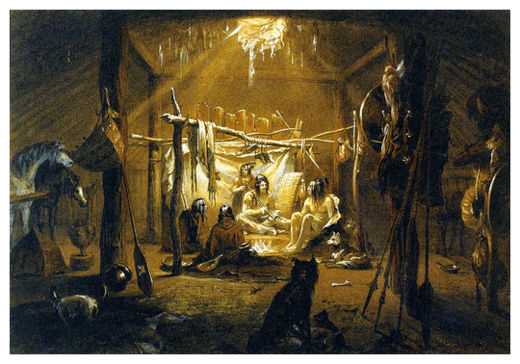 Indigenous Americans may have had a harder time making a long-distance love connection or returning to an ancestral homeland to marry the descendant of grandfather's girl-next-door because of the difficulty of traveling along the north to south axis of the Americas.
Human populations living on the east to west orientation of Eurasia, however, had better luck.
Evolutionary biologists at Brown and Stanford Universities found that genetic differences in indigenous American peoples were greater than those of indigenous Eurasian populations. This suggested that populations in the Americas tended to stay separated after moving north or south, and the researchers propose geography kept people apart.
Throughout history, people could hypothetically travel from Spain to China along a corridor of relatively similar climates.
But to travel from Cahokia in what is now Illinois to Cuzco, Peru, an indigenous American would have had to leave their accustomed temperate climate. They would then pass through thousands of miles of different environments before finding a climate like the one they left behind.