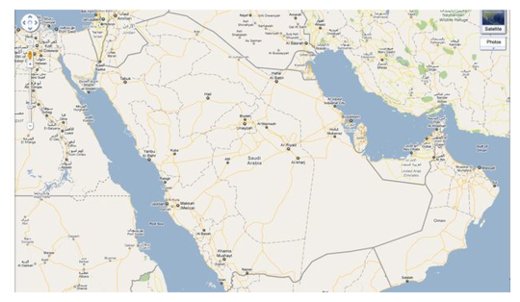 Jeddah: Nearly 2,000 archaeological sites have been discovered east of Jeddah by an Australian archaeologist. Bizarrely, professor David Kennedy, from the University of Western Australia, has never set foot in the Kingdom. He discovered the sites from the comfort of his office in Perth, Western Australia, using Google Earth on his computer.
Altogether, Kennedy has identified 1,977 possible sites by looking at satellite images of a 1,240-square km area east of Jeddah. The find has been published in the
Journal of Archaeological Science.
It includes what he thinks are 1,082 ancient stone tombs or "pendants," so called because they are shaped like tear drops.
The professor, who specializes in archaeology of the Roman Empire in the Middle East and aerial archaeology, has worked mainly in Jordan. By comparing the Jeddah structures with others he has seen there, he thinks they may be 9,000 years old.
But without visiting the area, that cannot be verified.
"Just from Google Earth it's impossible to know whether we have found a Bedouin structure that was made 150 years ago or 10,000 years ago," he is quoted as telling the London-based
New Scientist
magazine.