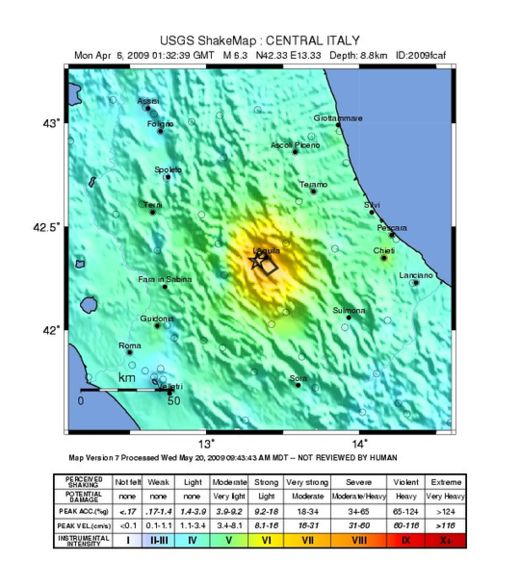 Amid weeks of endless tremors, in a central Italian city already destroyed by an earthquake, two warring factions laid down their arms, signed a truce and took cover in their huts. The earthquake of Dec. 3, 1315, had stunned the men of L'Aquila into retreat. It was a sign, they believed, that their years-long war should immediately end.
Nearly 700 years later, a historical seismologist at Italy's National Institute of Geophysics and Volcanology uncovered that treaty and used it, along with hundreds of other historical documents, to piece together the
seismic history
of central Italy's Abruzzo region.
The history that Emanuela Guidoboni and her team found was a tumultuous one: Hundreds of quakes have rocked Abruzzo over the last two millennia. Guidoboni's group believes its findings, which span 15 centuries, will help improve seismic hazard calculations for this
quake-prone region
.