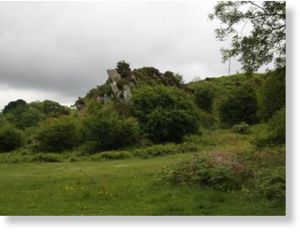 Discovery reignites debate over transportation of smaller standing stones
Scientists have succeeded in locating the exact source of some of the rock believed to have been used 5000 years ago to create Stonehenge's first stone circle.
By comparing fragments of stone found at and around Stonehenge with rocks in south-west Wales, they have been able to identify the original rock outcrop that some of the Stonehenge material came from.
The work - carried out by geologists Robert Ixer of the University of Leicester and Richard Bevins of the National Museum of Wales - has pinpointed the source as a 70 metre long rock outcrop called Craig Rhos-y-Felin, near Pont Saeson in north Pembrokeshire. It's the first time that an exact source has been found for any of the stones thought to have been used to build Stonehenge.