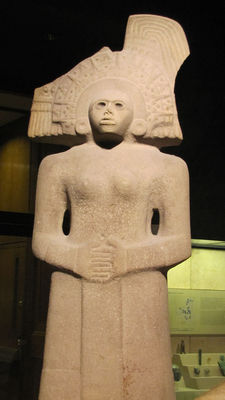 To cell phone-toting, internet-obsessed citizens of the modern world, ancient cultures may seem difficult to relate to. But a new look at Maya art and artifacts shows one of the most advanced ancient societies allowed women much more contemporary power than previously believed.
"I think the popular belief is that they were restricted to the private household," said Shankari Patel, an anthropology graduate student at the University of California-Riverside. "The popular belief would be that women stay at home, they didn't really participate in the rituals that were very important in Maya society.
The previous research I looked at left out women completely
."