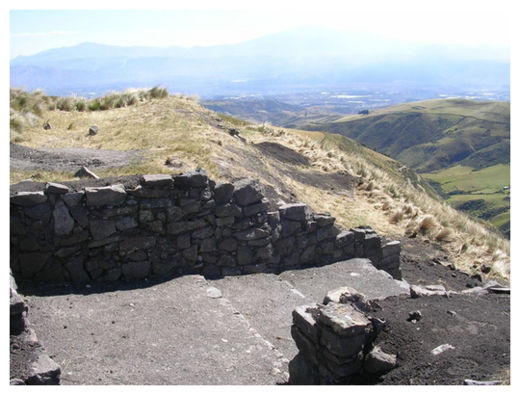 Incan fortresses built some 500 years ago have been discovered along an extinct volcano in northern Ecuador, revealing evidence of a war fought by the Inca just before the Spanish conquistadors arrived in the Andes.
"We're seeing evidence for a pre-Columbian frontier, or borderline, that we think existed between Inca fortresses and Ecuadorian people's fortresses,"
project
director Samuel Connell, of Foothill College in California, told LiveScience.
The team has identified what they think are 20 fortresses built by the Inca and two forts that were built by a people from Ecuador known as the Cayambe. The volcano is called Pambamarca.
The team's research was presented in March at the 76th annual meeting of the Society for American Archaeology (SAA), in Sacramento, Calif.
"We know that there are many, many fortresses throughout northern Ecuador that haven't been identified one way or the other," said Chad Gifford, of Columbia University, who is also a project director.