Some days ago we received the following letter from a reader. We decided to publish it with a few observations of our own to illustrate the amount of disinformation the average seeker of truth needs to face.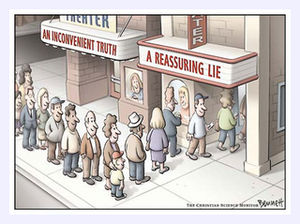 Reader: [...] I attended the Alternative Research Community (Arc) Convention at Bath over the weekend, and I'd like to make a brief report. It was simultaneously good to be talking to people who were looking for answers, but at the same time, for me, it was also depressing. It seems the level of discernment out there is just... low, to the point of non-existent. There are many who seem to be basically nice people, including the organisers, genuinely looking for a path to knowledge and trying to navigate all the information that floods the alternative scene, but it was really hard work dealing with the simply huge problem of both disinfo and naivete. It is like they live in a whole different imaginary universe. The road to hell is paved with good intentions indeed.

People just assume that because they are on the 'alternative' side, they have the Truth and it won't be taken from them. This is a pity because quite a few of them do seem sincere, but they are like sheep under the guidance of wolves. Listening to so much crap from some of the speakers - while others were just too superficial and speculative - and seeing how much is uncritically accepted by the audience made me want to go have a shower by the end.