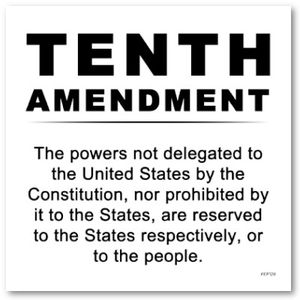 Is smearing toxic chemicals on a mailbox "garden-variety" crime or a federal treaty violation?
When Carol Anne Bond of Lansdale, PA, put deadly poison on her best friend's mailbox, she probably didn't think she was violating an international treaty against chemical weapons. Nor did she probably imagine she'd end up in front of the U.S. Supreme Court in a case involving that most mysterious of Amendments, the Tenth.
Tuesday's oral argument in
United States v. Bond
will probably focus on the legally important parts of this case -- quasi-theological concepts like the nature of the Article II Treaty Power, the meaning of the Article I "Necessary and Proper" Clause, and the real meaning of the Tenth Amendment -- which from a journalistic standpoint is a shame, because the unimportant parts of the case are so amazing.
I'm pretty sure Bond wasn't thinking about these issues when she committed her crime -- or thinking about of anything, beyond perhaps proving her suitability to appear on a future episode of a daytime talk show called "Highly Educated Microbiologists Who Do Crazy Stupid Things."