Families holidaying on the continent could be spreading the illness
496 confirmed cases in England and Wales between January and May
MMR jab not preventing the increase in the disease
Measles rates in Britain are more than five times higher than last year prompting concerns that an epidemic is spreading across Europe.
There have been nearly 500 cases so far since January - mainly in children and university students - compared to the same period in 2010 when there were just 90 cases. The figure is more an increase of 550 per cent.
Health officials believe the disease is being spread by families holidaying on the continent, particularly France, which is currently in the grip of a major epidemic.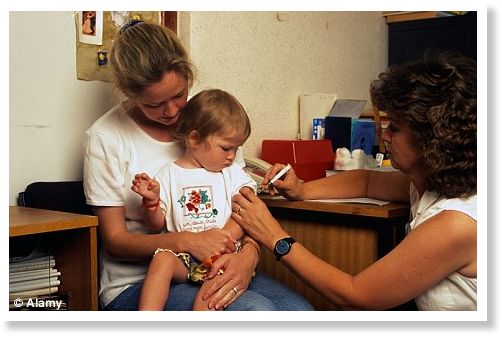 Cases have soared in Britain in recent despite the fact the numbers of children being given the MMR vaccine has also increased.

Comment: Connection, perhaps?!


Figures show that 90 per cent of toddlers have had the jab - the highest level since the MMR scandal of the late 1990s when a study claimed the vaccine caused autism.
The outbreak is believed to have started in France where there have been at least 7,000 cases so far this year. Across Europe there have so far been more than 11,000 cases.
The latest figures from the Health Protection Agency show there were 496 confirmed cases in England and Wales between January and May.
But this is likely to be an underestimate as many cases will not have been reported.
The illness is highly infectious and will spread very quickly in schools, nurseries and university halls of residences if high numbers haven't been vaccinated.
Health officials believe that children are catching the disease in holiday clubs and campsites in Europe and then bringing it back to school.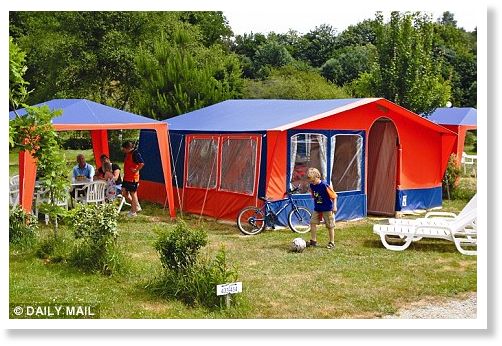 At one small private school near near Newton Abbott, Devon, nearly a third of pupils have been struck down.
So far 20 of the 70 children attending Sands school, a small secondary school in Ashburton have caught measles this year and letters have been sent home to parents warning them about symptoms and the importance of being vaccinated.
Dr Mary Ramsay, head of the immunisation department at the HPA, said: 'We're very encouraged to see that UK MMR uptake has reached 90 per cent in children aged two indicating increasing levels of trust by parents in the immunisation programme. We're on the way to reaching our goal of 95 per cent uptake.
'It's that time of year when children are traveling on school trips and family holidays and we are reminding parents and young adults of the importance of immunisation before they travel. We cannot stress enough that measles is serious and in some cases it can be fatal.'
In 1998 a highly controversial study by Dr Andrew Wakefield linked the MMR vaccine to autism and bowel problems in children led to hundreds of parents boycotting the jab.
His research has since heavily disputed and Dr Wakefield was last year struck off the medical register for the way he treated children who took part in his experiments.