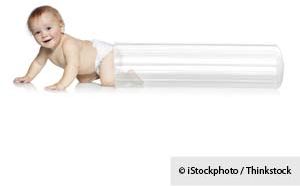 When I first read that genetically modified humans have already been born, I could hardly believe it. However, further research into this story featured in the
UK's Daily Mail
1
proved it to be true. They've
really
done it
... they've created humans that nature could never allow for, and it's anyone's guess as to what will happen next.
Even more shocking was the discovery that this is actually old news!
The Daily Mail
article was not dated, and upon investigation, the experiments cited actually took place
over a decade ago
; the study announcing their successful birth was published in 2001
2
.
While I typically comment on recent findings and health related news, in this case I will make an exception, because I think many of you may be as surprised by this information as I was. I do not propose to have any answers here as this is out of my scope of expertise.
At best, I hope I can stir you to ponder the implications of this type of genetic engineering, and I invite you to share your perspective in the vital votes' comment section below. As reported in the featured article:
"The disclosure that 30 healthy babies were born after a series of experiments in the United States provoked another furious debate about ethics... Fifteen of the children were born... as a result of one experimental program at the Institute for Reproductive Medicine and Science of St Barnabas in New Jersey.

The babies were born to women who had problems conceiving. Extra genes from a female donor were inserted into their eggs before they were fertilized in an attempt to enable them to conceive.

Genetic fingerprint tests on two one-year- old children confirm that they have inherited DNA from three adults - two women and one man."