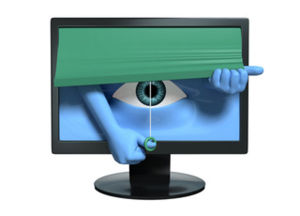 A man who may have coerced as many as 350 women to strip for him via webcam has been arrested by the FBI on federal computer-hacking charges.
According to federal authorities, Karen "Gary" Kazaryan, 27, of Glendale, Calif., broke into email,
Skype and Facebook accounts.
He then searched for and stole risqué private photos and other information and changed users' passwords, a
Department of Justice statement
said.
The statement also said Kazaryn masqueraded as friends of his victims, pretending to be a woman and persuading them to remove their clothes while connected via Skype video chat.
If a victim refused, Kazaryan would allegedly blackmail her into compliance by threatening to post the stolen risqué images online - a classic example of "sextortion."