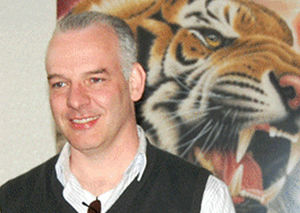 Neil Heywood, the 41-year-old British businessman who was murdered in China, had been providing information to the British secret service, the
Wall Street Journal
reports.
Heywood, who drove around Beijing with a "007″ licence plate, had been giving information to MI6 about top politician Bo Xilai for about a year before he died,
according to the newspaper.
Bo's wife, Gu Kailai, was sentenced to death for Heywood's murder in August, although her execution was suspended. Heywood's initial cause of death in November 2011 was listed as alcohol poisoning, but at her trial, Gu admitted to poisoning him.
Bo was the Communist Party chief of the southwestern city of Chongqing and a leading contender for the leadership of China. His former police chief, Wang Lijun, has also been jailed over Heywood's death.