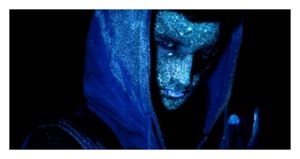 Z service stations are trialling an invisible liquid "DNA" they hope will deter would-be robbers and improve safety for staff and customers.
In a statement released today, Z said it would be the country's first service station to use the SelectaDNA Spray technology which it is trialling at a number of sites.
The new state-of-the-art security system enables would-be robbers to be invisibly "tagged" and therefore identifiable to police, the statement said.
The technology being used is not to identify stolen products, as has been the case in recent police-led "Safe as Houses" projects, but would identify the robber by using a high-tech spray unit installed at the doors that is activated automatically in the event of a robbery or after-hours burglary.
Highly visible warning signage is placed on the doors to alert would-be robbers of its presence, however, once there has been a security breach it is impossible to leave the scene without being sprayed with a fine DNA-laced mist. Z said the DNA solution - unique to each location - stays on the skin for up to 10 days and glows blue under ultraviolet light. The DNA within the solution provides police with a link between offender and crime scene.