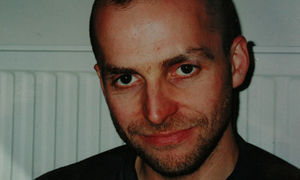 Chief constable says relationships with targets in environmental movement 'grossly unprofessional'
A police spy married an activist he met while undercover in the environmental protest movement and then went on to have children with her, the
Guardian
can reveal.
He is the fourth spy now to have been identified as an undercover police officer engaged in the covert surveillance of eco-activists. Three of those spies are accused of having had sexual relationships with the people they were targeting.
The details of the activities of the fourth spy, who is still a serving Metropolitan police officer, emerged as the senior police officer managing the crisis in undercover operations insisted that officers were strictly banned from having sexual relationships with their targets.
Jon Murphy, the chief constable of Merseyside, told the
Guardian
it was "never acceptable" for undercover officers to sleep with people they were targeting.
"Something has gone badly wrong here. We would not be where we are if it had not," he said, referring to three inquiries into undercover policing that have been launched in response to the Guardian's investigation into the first spy, Mark Kennedy, an undercover officer who had several sexual relationships during his seven-year deployment.