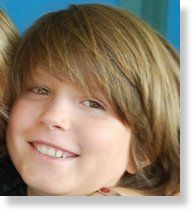 A 10-year-old East County boy accused of stabbing a 12-year-old boy to death is facing murder and felony assault charges, according to the district attorney's office.
A hearing is scheduled in juvenile court on Thursday at 8 a.m.
Candles, flowers and a teddy bear sat outside the home of the 12-year-old Lakeside victim who was fatally stabbed Monday while visiting a friend.
While family and friends grapple with the loss of Ryan Carter, prosecutors moved ahead with their case.
"The district attorney's office has charged a juvenile with murder and felony assault in connection with the crime," prosecutors announced Wednesday afternoon.