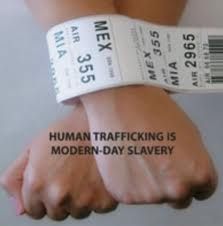 A recent FBI law enforcement bulletin says child sex trafficking is a "problem of epidemic proportion" that threatens 300,000 American children.
The report said victims are often forced to travel far from home and their lives revolve around "violence, forced drug use and constant threats."
According to the Washington-based FAIR Fund international nonprofit organization, most of the child victims come from poor neighborhoods and broken families.