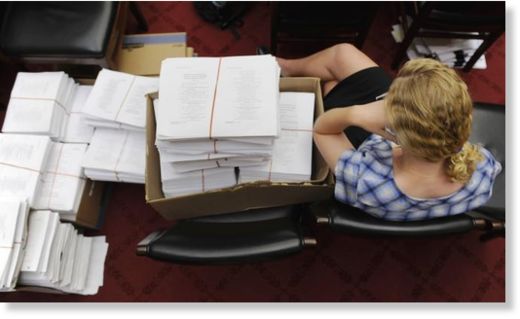 Obamacare may have its problems, including more bugs than you can find in the cornfields of Nebraska, but its legal worries were meant to end after the Supreme Court upheld the individual mandate, the heart of the Affordable Care Act.
Now, as the technologists charged with making healthcare.gov work report progress, lawyers are re-entering the fray. A little-heard of challenge currently making its way through the court system may represent opponents' last best hope of, as they are fond of saying, driving a stake through the heart of the law.
It all started in 2011, when Jonathan H. Adler, a conservative law professor at Case Western Reserve University in Ohio, shot an email to his friend Michael Cannon, a health policy expert at the libertarian Cato Institute in Washington, D.C. Adler thought he had spotted an error in Obamacare that could unravel a significant portion of the law.
At issue are the federal subsidies for individuals buying insurance in their state's health care exchanges. The law stipulates that those subsidies should be allotted for plans purchased "through an Exchange
established by the State under Section 1311
" (italics added), a reference to the section of the law that establishes state-run exchanges.