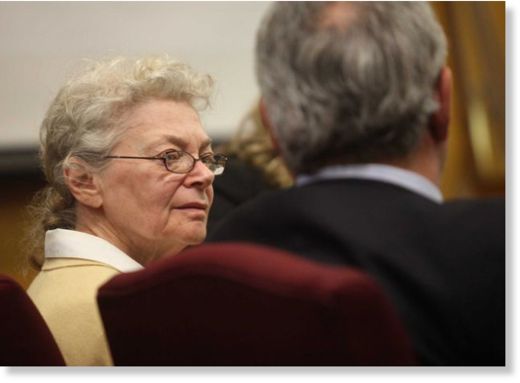 A suburban Detroit grandmother was convicted Tuesday of second-degree murder for killing her teenage grandson last spring, as jurors rejected her claim that she shot him six times in self-defense.
Sandra Layne, 75, cried quietly when she heard the verdict, which was delivered during the first full day of deliberations. Layne was also convicted of using a firearm during a felony, and she likely faces at least 14 years in prison.
As she was being led out of the courtroom, some family members waved at Layne in a show of support, but her view of them was blocked by a deputy.
Outside of court, Hoffman's mother, Jennifer Hoffman, said that her mother is a "monster" who deserves to go to prison.
"I'm glad she's put away and can't do harm to anyone else," Jennifer Hoffman said. "He was a great kid and didn't deserve this."