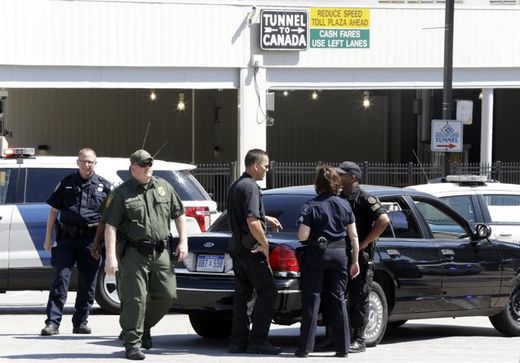 An international commuter tunnel connecting Detroit to Windsor, Ontario, was closed for nearly four hours Thursday after a bomb threat was phoned in on the Canadian side. No explosives were found.
The Detroit Windsor Tunnel, a busy border crossing beneath the Detroit River, was shut down after a duty free shop employee on the tunnel's Canadian plaza reported receiving a call about a bomb threat shortly after 12:30 p.m.
The tunnel was eventually closed and traffic on both sides of the river was directed to the nearby Ambassador Bridge, which spans the river, tunnel executive vice president Carolyn Brown said.
Homeland Security, U.S. Customs and Border Protection, Detroit police and other agencies flooded the plaza and entrance on the tunnel's American side.
Bomb-sniffing dogs from a number of federal and local agencies were called in, said Donald E. Johnson, head of Homeland Security for Detroit police.