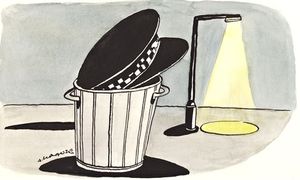 After Stephen Lawrence, Ian Tomlinson and countless other scandals, it's clear the Metropolitan police is institutionally rotten. London deserves better
If hacking someone's voicemail is a gross invasion of privacy, what words are left to describe agents of the state with fake identities having sex with women they're spying on? One activist who had a child with the undercover police officer Bob Lambert has offered four words: "
raped by the state
". She is among a group of women activists currently fighting attempts by the Met to sabotage their quest for truth and justice. If phone hacking provoked anger, the use of police spies should chill.
But
police spies stealing the identities of dead children
and duplicitously sharing the homes, beds and lives of women is only the latest in a string of damning scandals about the Metropolitan police: Stephen Lawrence, and the Macpherson report's subsequent conclusion that the Met is institutionally racist; a stop-and-search policy that discriminates against black people; deaths in police custody; the shooting of
Jean Charles de Menezes
; the
unlawful killing of Ian Tomlinson
; the treatment of protesters as social problems to be contained; the
stitching up of a Tory heavyweight
.
Each scandal is examined in isolation, treated as the action of rogue officers. But together they suggest an institutionally rotten system.
Londoners need a force devoted to protecting their security, which treats all sections of the community equally, and which enjoys the consent and trust of everyone. Currently they do not have one, and so it must be built on new foundations.