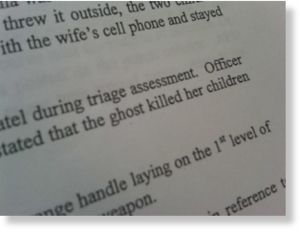 A 33-year-old mother accused of killing her two young daughters with a hatchet and then trying to kill herself told investigators that a ghost killed her children, according to a warrant.
The murder warrant against Naiyana Patel also said that she has said she does not want to live and she did not want surgery for her head injuries.
On Saturday, Patel's husband, Lalji Patel, returned home from work to find his daughters, 7-year-old Jiya and 4-year-old Piya, dead and their mother seriously injured.
Police said Naiyana Patel struck herself in the head repeatedly with the hatchet after she killed the girls.
Relatives said Naiyana was being treated for depression after a pregnancy she did not carry to full term, and, at some point she switched medication because the initial prescription did not seem to help.