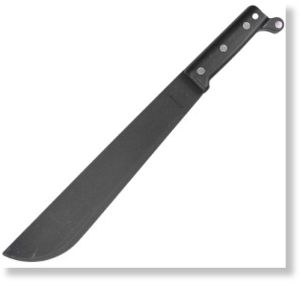 Saskatoon police are searching for suspects after a woman was hit in the head with a machete.
It happened around 5:30 a.m. CST Sunday.
Police said they were called to the 400 block of Avenue X South on the west side of the city about a 23-year-old woman suffering from a cut to the head.
She said she had been walking in the area when two men approached her and one of them hit her with the machete.
The two men ran off.
The woman ran into a friend on the street shortly afterward and the police were called.
She was taken to hospital and treated for injuries police described as non-life-threatening.
The woman was unable to provide police with a description of the men or the exact location of the attack.
Source: CBC News