A United Nations report details new allegations of violence, including perhaps mass graves, in the volatile border state of Southern Kordofan in Sudan.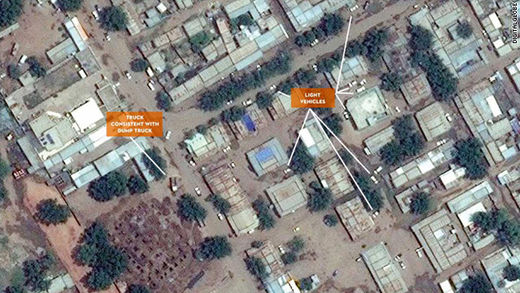 Reported incidents include aerial attacks that killed civilians, attacks on churches, arbitrary arrests, abductions and house-to-house searches, said the report.
"The allegations contained in the report are extremely grave," said Philippe Bolopion of Human Rights Watch. "This report provides only a small window on what's happening in Southern Kordofan."
Reliable information about what is going on in the region is hard to come by. Due to the expiration of the mandate for the U.N. mission in Sudan, U.N. peacekeeping officials have no access to the affected areas.
"The Sudanese government is essentially kicking the U.N. out," Bolopion said. "This should raise a red flag."