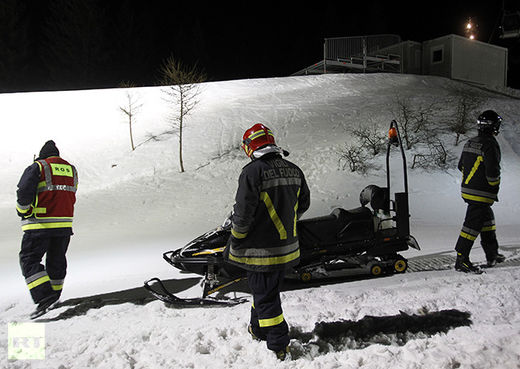 Six people from southern Russia were killed and two wounded after a snowmobile accident in the Italian Alps. Their vehicle tipped over and fell 100 meters down a steep ski slope.
Five of those who died and one of the survivors were tourists from southern Russia's Krasnodar; another survivor and one of the deceased both worked for a tourist company in Italy, RIA Novosti reported.
Russian diplomats have identified the four men and two women who died in the crash.
Those injured in the accident - Boris Yudin and driver Azat Agafarov - were taken to hospital by helicopter.
Yudin's 17-year-old son, who was not on the vehicle, lost his mother and sister in the accident.
The tourists were driving to their hotel from a restaurant located in the mountains at around 10:00pm local time, the vice consul at the Milan embassy told journalists.