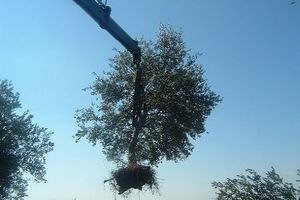 Israeli settlers have once again targeted the Palestinian economy by
uprooting about 200 olive trees
near the West Bank villages of Hawara and Ein Nabus.
The Saturday attack comes after another such incident occurred on Wednesday and
Israeli settlers destroyed about 40 olive trees
near the city of Hebron, AFP reported.
Israeli settlers have on numerous occasions targeted Palestinian olive trees. Olive oil is regarded as the backbone of the Palestinian economy.
Palestinian farmers plant 10,000 olive trees in the occupied territories annually.