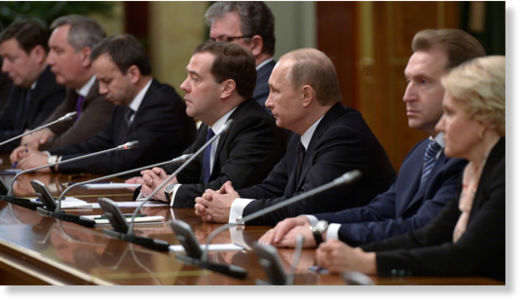 Russian President Vladimir Putin asked government officials not to take the traditional long vacation for New Year and Christmas, due to the country's economic situation. Cabinet ministers are particularly expected to be back at work earlier than usual.
"For the government, for your agencies, we cannot afford this long holiday, at least this year - you know what I mean," Putin said in a televised government session on Thursday, referring to the standard long vacation between January 1 and January 12 that is reserved for Russians to celebrate the New Year and Orthodox Christmas, which takes place on January 7.
"The hardships we are facing are not only external, they are caused not only by the sanctions restrictions or by restrictions linked with the objective international situation, they are also caused by our mistakes that have been made over the years," Putin said.
At the same time, he stressed that "we have been making efforts to change the structure of our economy, to refine it and make it more innovative...quite a lot has been done in this direction."