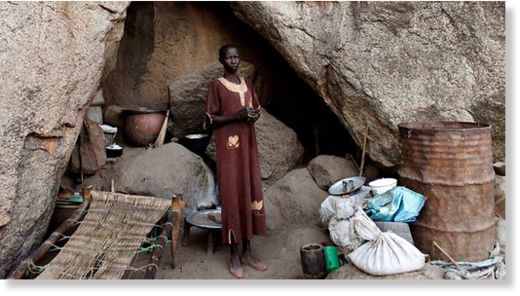 Khartoum, Sudan - Sudan declared a state of emergency on Sunday along much of its border with South Sudan as the momentum toward all-out war continues to build after weeks of clashes over disputed areas and oil.
President Omar Hassan al-Bashir's decree gives authorities in the border areas wide powers to make arrests and set up special courts. It was issued a day after Sudan detained three foreigners and a South Sudanese near the border and accused them of spying for South Sudan, a charge the South denies.
South Sudan, meanwhile, said Sunday that it would remove its security forces from the contested region of Abyei in response to demands from the African Union and the United Nations Security Council. "We are not occupying any contested area," said South Sudan's minister of information, Barnaba Marial Benjamin.
But reports of fighting continued through the weekend. On Saturday, Sudanese aircraft bombed Panakuach, a town near the border in Unity State, Mr. Benjamin said. And on Sunday, South Sudan's army said clashes with what it called a militia group backed by Sudan left 21 people dead in Malakal, near the border. Mr. Benjamin called the militia a "mixture" of Sudanese forces and southern militiamen.