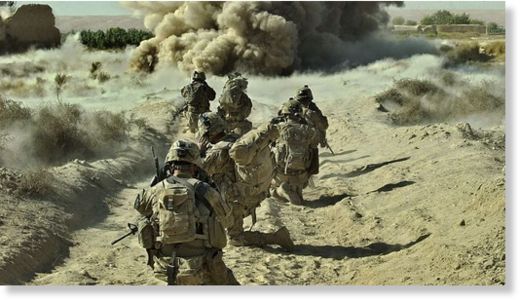 US troops have come under two separate bomb attacks in different parts of Afghanistan as foreign forces continue to experience their deadliest days in the war-ravaged country.
The first explosion took place outside a security training center in Maidan Shar, the capital of central Wardak Province, on Friday.
A spokesman for the US-led military allaincce says at least six American soldiers sustained minor injuries. The bombing also killed three locals and injured 90 others.
Hours later, the second bomb went off near a US base in the eastern province of Nangrahar. But there are no reports of casualties yet.
Taliban militants have claimed responsibility for both deadly attacks.
There has been no letup in the Taliban attacks on the US-led foreign troops across the war-ravaged country.
US-led troops and Afghan forces are falling prey to Taliban attacks on an almost daily basis.