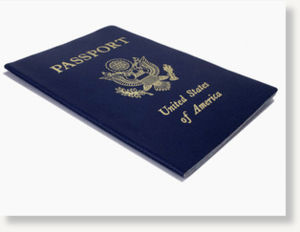 New proposed rules to passport application by the US Department of State may require some applicants submit a full employment history and the list of ever residence they have held since birth.
The new process would require certain applicants complete a new supplemental questionnaire.
Those who submit documents deemed insufficient or suspicious will be required to comply.
"The Biographical Questionnaire for a US Passport, form DS-5513, is used to supplement an application for a US passport when the applicant submits citizenship or identity evidence that is insufficient or of questionable authenticity," according to a statement issued by the State Department when the proposed rules were made public. "In addition to this primary use of the data, the DS-5513 may also be used as evidence in the prosecution of any individual who makes a false statement on the application and for other uses as set forth in the Prefatory Statement and the Passport System of Records Notice (State-26)."