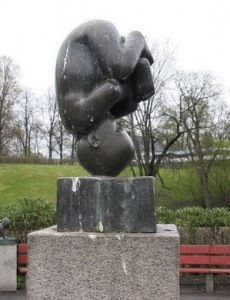 A message from
deceptions
filmmaker
:
I always seem to find confirming evidence that things are horribly wrong. Nightmares about corruption and control have crept into my consciousness and are now giant objects of reality for me. I firmly believe that by controlling money and media a very small cadre of ultra elites are also controlling an unsuspecting public. They are marching us into a stark Orwellian future, a world of elite rulers and a sea of debt slaves totally dependent upon government for their very existence.
In his book "1984," which was published in 1949, George Orwell was warning us. Sixty-one years ago he saw it coming, a totalitarian world run by the power elite with party slogans of "War is Peace," "Freedom is Slavery," and "Ignorance is Strength." Words like doublespeak and doublethink (a willingness to believe contradictory statements when theParty demands it), a Ministry of Truth (an organization to ensure that the Party's version of the past is never questioned), the perpetual surveillance of Big Brother and the specter of Thought Police and Thought Crimes. What were mere novel terms in 1949 now pervade our society. Even the most ignorant and naïve among us cannot fail to see the parallels.
Doublespeak and doublethink are always in full force whenever the G-20 (Group of Twenty) meets. Massive public austerity was this group's answer when they met in Toronto. Entitlement programs, massive debts and run away government spending had to be curbed. While calls for "belt tightening" sprang from the board room, $1 billion was
spent
on security for a two day summit to protect these people from the public. Trillion dollar wars and trillion dollar bank bailouts occur at the same time that public benefits and state budgets are slashed. The cost of privatized medical care has escalated beyond belief including the salaries of every health company CEO which are in the millions. Tax cuts have also now been extended to this group of parasites. After all, the masters, the elite, the "inner party," as Orwell would say, must be taken care of.