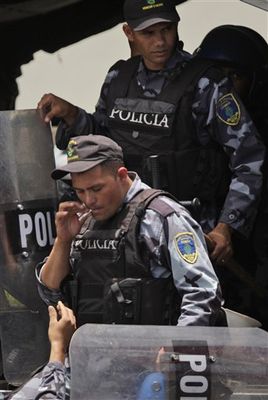 Tegucigalpa, Honduras - The last refuge is vanishing for besieged smokers - at least in Honduras. A new law that took effect Monday says family members can call in the police on people who smoke at home.
The new measure bans smoking in most closed public or private spaces and orders smokers to stand at least six feet away from nonsmokers in any open space.
The law explicitly bans smoking in schools, gas stations, nightclubs, restaurants, bars, buses, taxis, stadiums and cultural centers but it doesn't clearly ban smoking at home.