Israel's high court ruled on Wednesday that the largest unauthorized Jewish settler outpost on occupied West Bank territory must be evacuated by next Tuesday.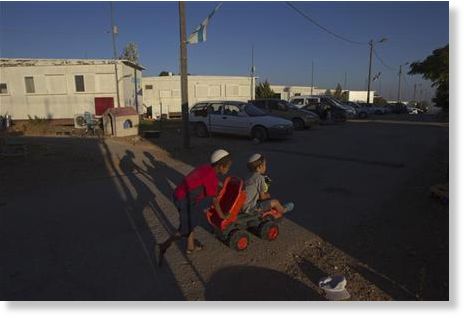 The court rejected an appeal by the settlers to delay the evacuation of Migron, a hilltop settlement of about 50 families, which a separate ruling a year ago decided was built on privately-owned Palestinian land.
The Migron settlement was one of dozens built more than a decade ago without Israeli government authorization on land captured by Israel in the 1967 Middle East War but which Palestinians claim for a hoped-for independent state.
The court had delayed several deadlines set for evacuating the settlement in the past year, after last-minute appeals, and has now dismissed the latest request.
In their latest appeal, settlers had sought a delay in moving out, saying temporary homes for them elsewhere in the West Bank were not ready. Others maintained they had purchased the land in question.