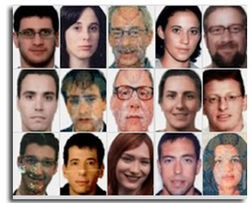 Australia has summoned the Israeli ambassador over forged Australian documents used by a terror team that assassinated a senior Hamas commander in Dubai last month.
Prime Minister Kevin Rudd said Thursday that Australia "will not be silent on the matter" after three Australian passport-holders were named among 15 new suspects linked to the assassination of Mahmud al-Mabhouh in his hotel room in Dubai, AFP reported.
"If Australian passports are being used or forged by any state, let alone for the purpose of assassination, this is of the deepest concern and we are getting to the bottom of this now," said the premier.
"We will not leave a single stone unturned," he added.
The remarks were made amid the suspicion that the countries whose passports were held by the members of the terror team had been informed by Israel about the operation.