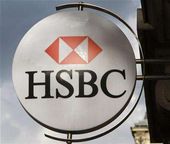 Curiouser and curiouser.
Hervé Falciani, the computer specialist formerly employed by HSBC and involved in the leak of information on about 24,000 accounts at the bank, says he was once kidnapped by the Mossad, Israel's intelligence service.
Mr. Falciani told Le Matin Dimanche, a major Swiss weekly, that the Mossad was investigating potential ties between Hezbollah, the militant Shiite group, and the giant British bank.
"I've always said that these people introduced themselves as being from Mossad,"
Mr. Falciani said. "They told me they suspected Lebanese Hezbollah of trying to use the bank for criminal ends."
Mr. Falciani told the newspaper that
he was singled out because he was Jewish and because of his presumed loyalty to Israel.
"A terrorist group could put the bank's security at risk without too much difficulty," he said.