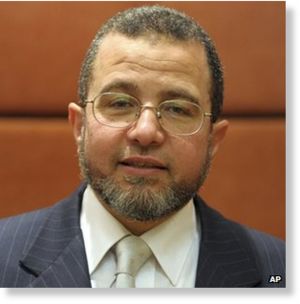 Egyptian Prime Minister Hisham Qandil arrived in the Hamas-controlled Gaza Strip Friday morning for a solidarity visit to the territory, which Israel has been bombing for a third day.
Sources said Qandil crossed into Gaza through Rafah crossing on Gaza's southern border with Egypt.
Ziad al-Zaza, deputy of the de facto Hamas government's Prime Minister Ismail Haneya, received the Egyptian delegation. Haneya and other senior Hamas leaders have gone underground since the beginning of the Israeli military operation.
Israeli media reported earlier Friday that Israeli Prime Minister Benjamin Netanyahu has agreed to halt airstrikes on the Gaza Strip for three hours during Qandil's visit, on condition that no rockets are fired from Gaza into Israel.
However, Israeli media reported at least 10 rockets fired at Israel's Eshkol region soon after Qandil's entry, with no injuries reported. Meanwhile, Israeli jets are also heard hovering over Gaza.