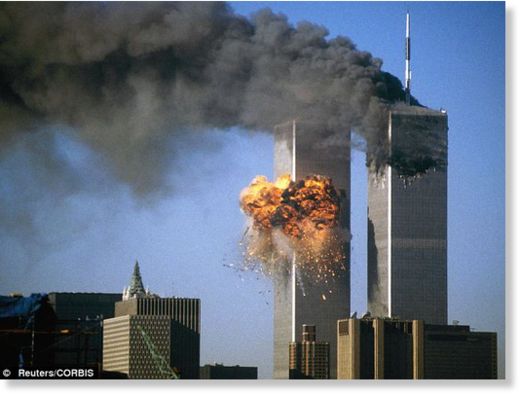 As the 10th anniversary of 9/11 approaches, two authors who've analysed thousands of documents relating to the attack conclude that both Iran and Saudi Arabia helped Al-Qaeda carry it out.
In the aftermath, both countries publicly stated that they'd fight terrorism and expressed their condolences, but
The Eleventh Day
, by Anthony Summers and Robbyn Swan, produces a compelling argument that they were actually complicit in the attacks.
The book also questions whether George W Bush deliberately withheld evidence linking foreign countries with the attack on the Twin Towers.
The official U.S investigation into the attacks - the 9/11 Commission - found no evidence that Iran was involved, but Summers and Swan beg to differ.
They point to a court document called the Havlish memorandum, which was produced during a civil action brought against Iran by Fiona Havlish, the widow of an insurance consultant who worked in the World Trade Center and was killed when the planes struck.