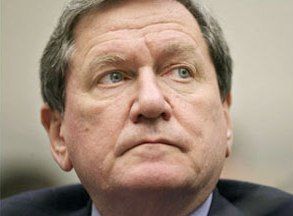 Tehran - Independent news sources reported on Saturday that Abdolmalek Rigi, the terrorist who has been arrested by Iranian security forces, had planned to meet with Richard Holbrooke in the Manas Air Base in Kyrgyzstan.
According to Ahlul Bayt News Agency (ABNA),
the captured ringleader of the Jundallah terrorist group, Abdolmalek Rigi, was scheduled to meet US special envoy for Afghanistan and Pakistan Richard Holbrooke at the Manas Air Base for talks on waging an insurgency against the Islamic Republic of Iran
, a journalist says.
Rigi had planned to meet a high-profile US official at the Manas Air Base near Kyrgyzstan's capital Bishkek.
This senior US official must have been Holbrooke, who was in Kyrgyzstan to visit the only US air base in Central Asia, the IRNA news agency quoted journalist Wayne Madsen as saying on Saturday.