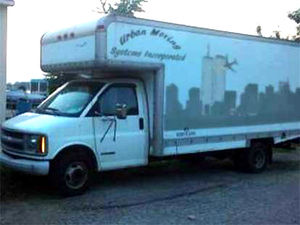 On the day of the September 11, 2001 attacks, former Israeli Prime Minister Benjamin Netanyahu was asked how they could affect Israeli-U.S. relations. His quick reply was:
"It's very good.......Well, it's not good, but it will generate immediate sympathy (for Israel)".
An article by reporter Jim Galloway, published on
The Austin American-Statesman
on Nov. 25, 2001, stated that
the FBI had evidence suggesting that the Mossad, the Israeli intelligence, along with some rogue American and foreign spy agencies, may be deeply involved in or even entirely responsible for the Sept. 11 attacks as well as other acts of terrorism against the United States.
According to Galloway,
100 of the 1,100 foreigners arrested by the FBI for suspicion of involvement in the 9/11 attacks were Israeli Jews
. In fact, a Mossad surveillance team made quite a public spectacle of themselves on the day of the attacks. Five of the Israelis were arrested after "angry witnesses had seen the five at a waterfront park in New Jersey apparently laughing and clowning, and photographing themselves in front of the burning towers." One witness told police at the time that the men "were like happy, you know ... They didn't look shocked to me."