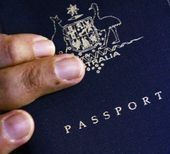 Prime Minister Kevin Rudd says Australia's failure to support Israel in a United Nations vote has nothing to do with recent tensions between the two countries.
The federal government has demanded Israel explain its role in the alleged theft of three Australian citizens' identities by its spy agency, Mossad, to carry out a political assassination.
Mr Rudd is unhappy with Israel's response so far.
"Australia is not satisfied with the answer that we received from the Israeli government ... in relation to the use and abuse of Australian passports,"
he told reporters in Canberra on Monday.
At the UN General Assembly, Australia abstained from a resolution demanding Israel and Palestine investigate possible war crimes during the 2008-09 Gaza assault.