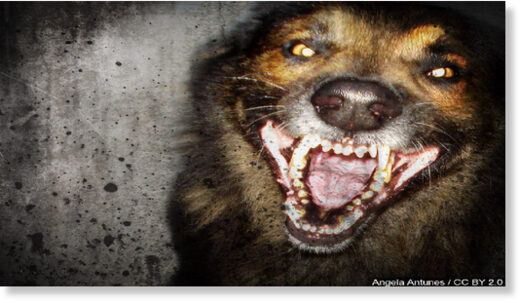 The body of a 79-year-old woman was reportedly discovered in a bayou in northwest Houston, and investigators said she appeared to have several bite marks on her body.
The woman's body was found on Downwood Forest Drive near Bold Forest early Thursday morning. Family members spoke to KPRC 2′s Re'Chelle Turner and identified their loved one as Sau Nguyen.
"My mother is a beautiful lady, beautiful woman. She was lovely and everyone in the neighborhood loved her," Uan Nguyen said.
The woman's two sons Uan and Donh said they don't know what happened to their loved one, but she routinely goes walking in the same area every day.
She took her normal route on Wednesday but never returned home, the family said.
"That's her routine walk in the morning for exercise, but she came out from her around 10AM yesterday and that was it she couldn't make it back home," Uan Nguyen said.
The woman's two sons said their father alerted them to the situation when she didn't return home. They then went searching for their mother.
Ultimately, they said their mother's body was found behind the neighborhood in the bayou.
"I just want to say I really miss my mom. I loved my mom a lot," Dan Nguyen said. "She was a good mom."
The two sons said neighbors in the area have been complaining about roaming dogs, however the exact cause of their mother's death has yet to be confirmed.
Donna Hess lives in the neighborhood and has complained about the dogs before. Hess was heartbroken when she heard about Nguyen's tragic death.
"It's heartbreaking. I mean this could have been avoided those animals have been called on several times. The neighborhood called the HOA, police, animal control. They've come out multiple times and this should not have happened," she said.
Resident Reed Folwell said the dogs chased him up to his doorway.
"Those dogs were out all yesterday morning. I called yesterday at 11:44 I called animal control. We've been complaining about them for months and months and months. They are super aggressive," Reed said.
Reed's camera also caught the dogs roaming in his yard and he snapped a photo of the dog's owner.
"She was getting the dogs from down the street when they bit the neighbor and bit her friend who was helping her get the dogs right in front of the precinct one constables," he said.
Houston PetSet, a local nonprofit organization, released the following statement:
Houston PetSet, a local nonprofit organization working to end Houston's homeless animal crisis, is heartbroken to learn of yet another tragedy involving loose dangerous dogs in our city this morning. We have been sounding the alarm for years that the animal welfare crisis is a public health issue, and a woman being found in a Houston bayou near her home covered in dog bites only reinforces this. Our city and county animal control departments are underfunded and short staffed, and public and private shelters are consistently over capacity. There's no reason citizens should have to lose their lives before action is taken to remove these dangerous dogs from the streets. Until animal cruelty and homelessness are viewed as the public safety crisis that they are, Houstonians won't feel safe in their own communities.