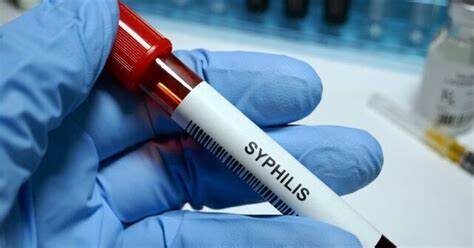 Health officials in Houston, Texas, are grappling with a syphilis outbreak among the population.
The city's health department
reported
Thursday that there was a 128 percent increase in cases of the illness among women in the area and "a nine-fold rise in congenital syphilis in Houston and Harris County."
Syphilis is a sexually transmitted infection (STI) that could have serious
complications
if an individual leaves it untreated, per the Centers for Disease Control and Prevention (CDC).
"You can get syphilis by direct contact with a syphilis sore during vaginal, anal, or oral sex," the agency explains, also noting, "Syphilis can spread from a mother with syphilis to her unborn baby."
Health officials are preparing a response to increase screenings while focusing on hotspots and mobilizing community partners to help curb additional infections among individuals, the health department's news release continued:
Statistics from the department indicate new infections rose from 1,845 in 2019 to 2,905 in 2022, a 57 percent increase.

Cases among women totaled 674 cases in 2022, up from 295 cases in 2019. Congenital syphilis soared from 16 cases in 2016 to 151 cases in 2021, the latest year for which statistics are available.
Houston is among other major urban areas across the nation with the same problem, KPRC
reported
Friday.
"As a large urban jurisdiction, we've got to be really aggressive in our response when we see these kinds of cases because we have millions of people who may be at risk," the Houston Health Department's Deputy Assistant Director for the Bureau of HIV/STI and Viral Hepatitis Prevention Marlene McNeese told the outlet:
"To see the numbers rise at this alarming rate really sounded the alarm for us," she added.
The number of syphilis cases
dropped
to historic lows in the early 2000s, but those numbers have increased since that time
, KHOU reported Friday:
McNeese said it is crucial for pregnant women to get prenatal care and be tested for syphilis since the infection could kill their babies.
"A pregnant woman needs to get tested for syphilis three times during her pregnancy," she explained.
In May, the CDC
reported
the state of Texas had the largest number of babies born with the infection, according to Fox 26:
Health officials recommend pregnant women be tested during their first prenatal visit, third trimester, and at delivery because untreated syphilis can result in stillbirth or babies' deaths after they are born.
In addition, the Houston department said it would waive clinical fees for STIs during visits to its health facilities.