Comment: By American design, or Eurocratic fecklessness?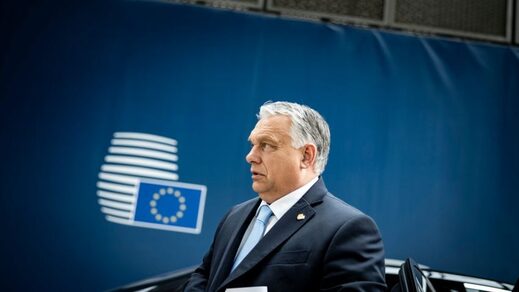 The first question asked by Prime Minister Viktor Orbán in his Facebook
post
is:
"The only question everyone is asking here in Brussels is: Where has the money gone?"
Orbán is currently attending the two-day
summit
of EU leaders in Brussels, and one of the hottest topics is the question as to where the EU's budget money has disappeared to. The Hungarian prime minister said that the European Commissio
n had submitted a
budget amendment
proposal asking member states to pay tens of billions of euros.
"The question arises: How did this situation come about and how did they bring the European Union to the brink of bankruptcy?"
Orbán asked.
Orbán also noted that
the EU is demanding more money from member states, although it is only two years into its seven-year budget
. In other words, the money that was approved to be spent and was supposed to be there for the next five years has already been spent.
The prime minister then went on to list what Brussels is demanding for the budget.
"They want to get €50 billion from the member states to give to Ukraine, while they cannot even account for the money we have given them so far.
They want more money from the member states so that they can pay the interest on the European Union loans that they have previously taken out. These are loans that Poland and Hungary have not seen a single cent from so far,"
Orbán said.
Orbán said the EU commission is asking member states for more money for migration, not for border protection, but to bring in illegal immigrants.
"Of course, they didn't forget about their own pockets.
They are asking for billions of euros to raise the salaries of Brussels bureaucrats,"
he said.
"The Hungarian position is clear," he said. "First,
we want to know what the huge amount of money we have given them so far has been spent on. Afterward, we want to know who is responsible for the fact that the European Union is on the brink of bankruptcy."
Orbán is attending the summit of the Council of EU leaders on Thursday and Friday, where the main topics on the agenda are the issue of additional financial support for Ukraine, mandatory migrant quotas and shaping the EU's policy toward China.