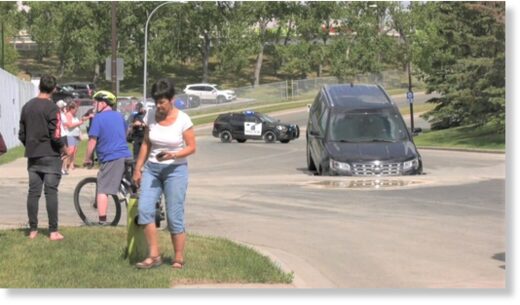 Members of the Calgary Fire Department were called to a sinkhole that opened up in the community of Silver Springs on Thursday.
The sinkhole along Silver Ridge Close N.W. was reported just before 4 p.m.
Upon arrival, crews found the front-end of a Ford SUV inside the crevasse.
According to a spokesperson for the fire department, the driver of the SUV had to climb out through the back with help from witnesses in order to escape.
The Canadian Press