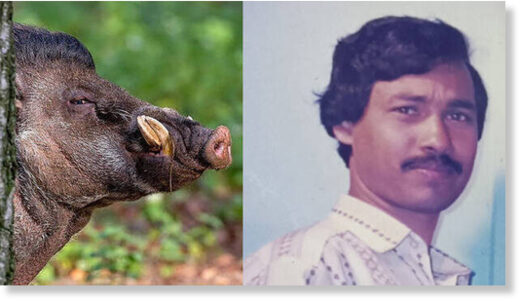 A 61-year-old man died when he was attacked by a wild boar in the front yard of his house here on Saturday, police said.
Rajeevan, a resident of Varavoor, was attacked by the animal around 4:30 pm while he was busy doing household chores, they said.
"He was immediately shifted to the hospital but could not be saved," a police official told PTI.
The incident comes days after three people were killed in separate gaur attacks in Kottayam and Kollam districts.
Source: PTI