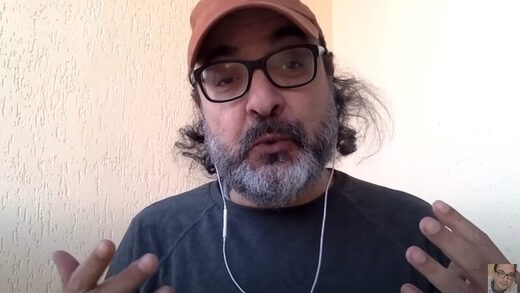 An American citizen has been detained by Ukrainian authorities after expressing support for Russian actions and criticizing Ukrainian President Volodymyr Zelensky.
Gonzalo Lira, a prominent YouTuber and columnist, has gained recognition for his financial articles featured in renowned platforms such as
Business Insider
and ZeroHedge. Lira has notably emerged as a vocal critic of Ukrainian President Volodymyr Zelensky.
(Full disclosure: The author has participated in roundtable podcasts with Gonzalo Lira alongside other political commentators and journalists)
According to an
official press release
, Gonzalo Lira was detained by the Ukrainian Security Service of Ukraine (SBU) in early May for publicly justifying the Russian invasion.
"The security service gathered an evidence base on a foreign blogger who publicly justified the armed aggression of the RF [Russian Federation] and spread fakes about the war in Ukraine," the Ukrainian SBU stated. "The figure is a citizen of one of the Latin American countries, but has lived in Kharkiv for several years."
"After the full-scale invasion, the blogger was one of the first to support Russian invaders and heroize their war crimes," the release continued. "He also discredited the top military-political leadership and the Defense Forces of our state."
"It is documented that in the spring of last year he personally shot provocative videos in which he tried to capture the faces of Ukrainian defenders and insulted them," the statement added. "It published its stream on two channels of its own in Jutub and Telegram with a total audience of almost 300,000 subscribers."
The SBU claimed to have seized "mobile phones and a computer with evidence of illegal activity" from Lira's residence, but no such evidence has been made public thus far.
"The SBU-initiated examinations confirmed the criminal actions of a foreign blogger," the statement added.
While the SBU acknowledged Gonzalo Lira's Latin American citizenship, they neglected to mention his U.S. citizenship as an individual born in California.
Lira is facing charges under sections 2 and 3 of Article 436-2 of Ukraine's criminal code, which were modified to make it illegal to distribute materials that justify Russia's actions in Ukraine since 2014. The law explicitly forbids portraying any military conflict in Ukraine as an "internal civil conflict" funded by the Russian Federation. This legislation has also been invoked to accuse
The New York Times
and
Wired Magazine
of similar violations.
If convicted of both charges, Lira could face up to 13 years in prison. The State Department has chosen not to provide a statement regarding the possibility of engaging in negotiations with Zelensky concerning Lira's release.