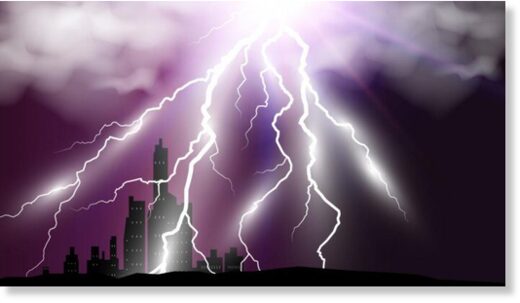 At least 12 people were killed due to lightning strikes in different parts of Jharkhand over the past two days, an official said on Saturday.
Lightning strikes killed a woman and her daughter at Barwadda area of Dhanbad district, while two people died at Bahragora in Jamdhespur and Chirodih in Gumla district on Friday, the official said.
Another death was reported from Lohardagga. On Thursday seven people were killed. One death each was reported from Chatra, Hazaribag, Ranchi, Bokaro and Khunti districts and two at Hussainabad in Palamu.
An official with the state disaster management department said that the respective districts have been asked to verify the casualties for payment of compensation to the next of kin of those killed.
The Jharkhand government gives Rs four lakh to the family of a person who is killed in a lightning strike. The state was lashed by gusty winds and rains in the past two days, which uprooted trees and electricity poles in many parts of the state. Jamshedpur recorded the highest rainfall of 79 mm on Friday.
Bokaro recorded 52.4mm and Ranchi 5.9 mm. Ranchi meteorological centre in-charge Abhishek Anand said that rain and lightning in Jharkhand was caused by two trough lines - one running through north Bihar to north Odisha across Jharkhand, while another extending through Haryana to Sikkim.
Source: PTI