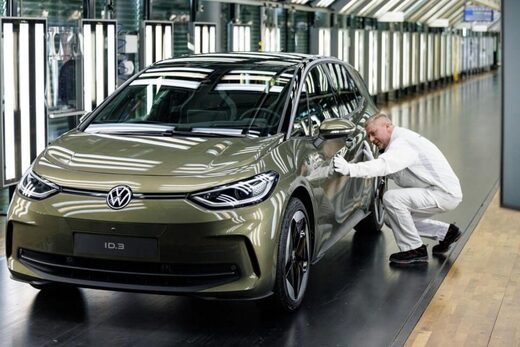 German industrial production declined more than expected in March due to a heavy fall in car manufacturing, official data showed on Monday, deepening fears Europe's top economy faces a sharp downturn.
Output dropped 3.4 per cent on the previous month
, seasonally adjusted figures from the federal statistics agency Destatis showed.
It follows two strong months of growth in January and February, and was worse than the one per cent decline forecast by analysts surveyed by financial data firm FactSet.
The news comes after data released last week showed
a surprise plunge in new orders at German factories, as the country's vast industrial sector is pummelled by high energy prices
following Russia's invasion of Ukraine.
Comment:
Well, Germany has (
technically
) sanctioned Russia's affordable and reliable energy supplies.
While hopes had been growing that Germany could dodge a downturn, the latest batch of negative data has fuelled fears a recession may be on the cards.
"After production in the industrial sector developed dynamically at the beginning of the year,
there was an unexpectedly sharp decline in March,"
the economy ministry said in a statement.
The automotive industry was a major contributor to the decline in March, with
the manufacture of vehicles and parts falling 6.5 per cent.
That compared to a 6.9 per cent increase in February
. Germany is home to carmakers including Volkswagen, BMW and Mercedes-Benz, and the car sector is a pillar of the country's industry.
There were also heavy decreases in the manufacture of machinery and equipment, as well as production in the construction sector.
"More bad news from Germany industry," said LBBW bank analyst Elmar Voelker. The figures "underline that
the dangers of recession have by no means been averted," he said.
However the economy ministry insisted business sentiment had been improving recently, which "points to an economic recovery in the course of the year".
After contracting at the end of 2022, the German economy dodged a recession in the first quarter of this year, registering flat growth.
The German government has forecast growth of 0.4 per cent for the whole of 2023.