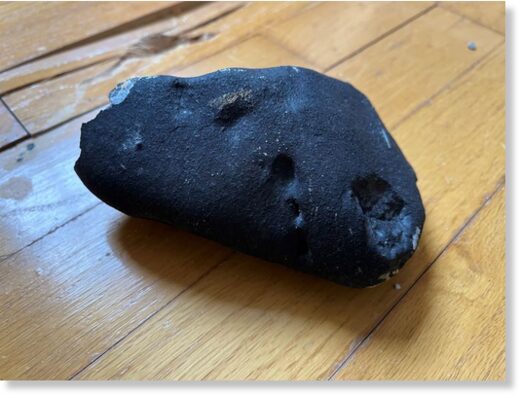 Officials were trying to determine if a metallic object that smashed through the roof of a Hopewell Township house Monday was a meteorite.
The oblong, 4-inch-by-6-inch object penetrated the the roof of Old Washington Crossing Pennington Road ranch-style home, then crashed through the ceiling and stopped after it hit the hardwood floor, according to a statement from the Hopewell Township Police Department.
The house was occupied at the time but no injuries were reported, police said.
The department said it has contacted several other agencies to aid in identifying the object and safeguarding the residents.
It may be related to a current meteor shower called the
Eta Aquariids
, which was expected to reach its peak activity during the pre-dawn hours this past Saturday. The shower occurs when the Earth passes through tiny pieces of space debris from the famous Halley's Comet.